Quadro Marketing Services
We are Quality Driven and Results Oriented!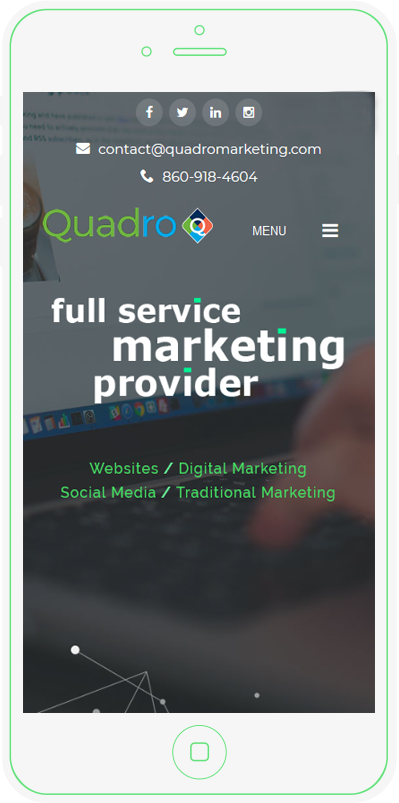 Website Design & Development
Quadro Marketing designs and develops responsive websites to help its client achieve their marketing goals and objectives. In addition, Quadro Marketing updates, maintains, and hosts websites too. No matter your website design and development needs, Quadro can handle all projects large and small.
Social Media
Quadro offers Social Media Marketing services to its clients. Looking for Social Media Strategy? Social Media Setup and Updates? Social Media Advertising? Quadro Marketing has the skill sets and experience to handle its clients Social Media Marketing needs!
Digital Marketing
Quadro Marketing provides Digital Marketing services from initial strategy and planning to campaign development and implementation to project review and measurement. Quadro can help your company with SEM, SEO, Pay-Per-Click Advertising, Emailing Marketing, Display Advertising, Content Marketing, and more.
Traditional Marketing
In additional to Digital Marketing services, Quadro offers a wide range of Traditional Marketing services. From branding, corporate identity, and logos to brochures, trade shows, and direct mail, Quadro Marketing can meet your traditional marketing needs.
GET YOUR FREE MARKETING AUDIT
Let Quadro Marketing evaluate your current marketing strategy